About Marathon Messiah's Praise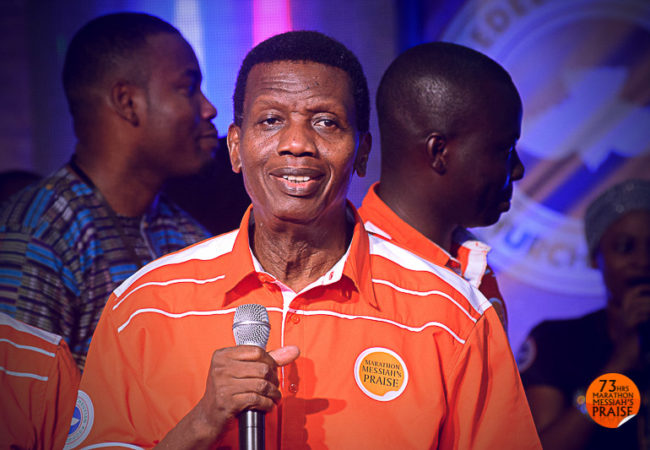 ABOUT 76 HOURS
The theme of 76 Hours Marathon Messiah's Praise is "The Great Redeemer". It is our prayer that men from all tribes and tongues encounter and surrender to the Lordship of Him who sacrificed Himself for the sins of all men for the sake of their redemption.
Holding true to the vision to organize an event that will be a platform to reach millions of unreached souls for Christ, and to the objectives of Marathon Messiah's Praise, 76 Hours Marathon Messiah's Praise will be breaking new grounds as it will hold in 16 countries across all the habitable continents of the universe with the exception of South America.
The most amazing part of this edition is that it will afford millions of people over the globe the opportunity to be part of the event live from their own country or from a country at their door step.
HOW WILL IT WORK?
Building and consolidating on the successes and experiences God has helped us to achieve from the previous editions, 76 Hours will hold simultaneously in Nigeria and the Diaspora starting from the 26th of February, 2018 to the 1st of March, 2018. Unlike in the past where the larger part of the event in terms of the hours hold on the stage in Nigeria while the stages in the other countries share the rest, 76 Hours will be held fully on the stage in Nigeria, while the stages in the diaspora will also ration the full 76 Hours among themselves. It will kick start by 11:00 GMT+1 West Central African Time in Nigeria and at the corresponding time in the starting diaspora country.
In Nigeria, the stage will be at the Youth Centre, Redemption Camp, Lagos, Nigeria and will run for 3 days and 4 hours non-stop. For the Diaspora, there will be about 15 stages across 15 countries where the 76 Hours will be rationed among the stages and will run concurrently with the stage in Nigeria.
MEDIA
76 Hours from Nigeria will be aired live on dedicated DSTV and TSTV Event Channels while 76 Hours from the Diaspora will be aired live on Dove Television throughout the duration of the event.
Latest broadcast and streaming technologies will be deployed to ensure smooth broadcast and transmission that will create a mind-blowing worship experience from Nigeria and the Diaspora. These technologies will also ensure that online worshippers enjoy and experience a good feel of live broadcast from all the venues.
You can:
Live stream via www.youtube.com/mmpraise
Live video on www.facebook.com/mmpraise
Kindly follow us on our social media channels and/or fill in your details in the contact session for updates.