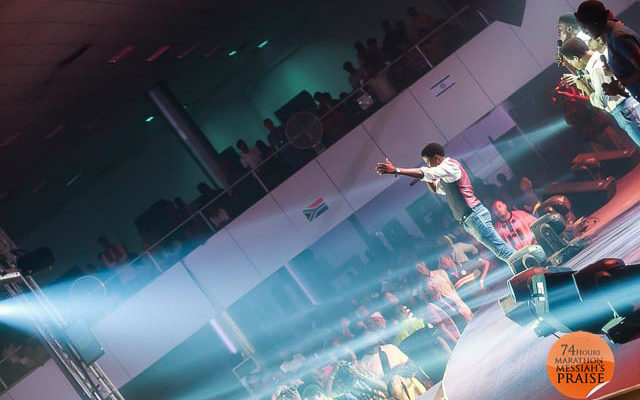 The is the continuation of the Sovereignty of Sovereign God 
As men still wander in the wilderness of bewilderment as to what God has made out of the life of Daddy G.O, one doesn't have to wonder too far for it can be concluded that God has chosen what to do with this life that which pleases Him and that which brings pleasure to Him. Surely, there are many clay elements in the world, however, the porter only settles for those who can submit to His will and He makes the best out of them. For this particular figure, his total submission to God, his humility (though detestable to many but a subject of reverence and emulation to many more), His holy lifestyle, His passion for soul winning (the heartbeat of God) among others fit into God's requirement for elevation. But above all these, the unquestionable sovereignty of God covers all.
As the sovereign God, He chooses whom He shows His ways and acts. For Pst. E.A. Adeboye, God has chosen to show him His acts and His ways at the same time. His ministry has been decorated with signs and wonders over the years. From holding programmes that attracts one of the largest human gatherings in the world, to the manifestation of God's power through him with thousands of people getting miracles of healing, fruitfulness, God's protection, deliverance, uncountable blessings and ultimately, the salvation of millions of souls, he's undoubtedly one of the best phenomenon that have happened to the human race.
With his total submission to God he has allowed God to work through him. As much as he still counts himself a work in progress in the hand of God, he still sees himself as the clay in the hand of the perfect porter who still adds newer designs and features to the works of His hands on daily basis.
Not all can be written about this great gift of God to mankind, however, what matters most is that all that has been written has only been while all those that are yet to be can only be possible in the life and ministry of Pst. E.A. Adeboye through the unquestionable magnificence and benevolence of the  sovereign God.
Beyond the efforts of man, beyond the desire to remain holy before God, beyond the genuine nature of humility, it is all about God who has shown His sovereignty that cannot be questioned in the life and ministry of Daddy GO; He has shown that He can do what He desires with the life of any man. Though invisible, He manifests might and sovereignty in the lives and affairs of man. This sovereign God who does as it pleases Him and who is doing as it pleases Him with the life of our Daddy Pst. E.A. Adeboye deserves honour and He's greatly to be feared among all
All the peoples of the earth are regarded as nothing. He does as he pleases with the powers of heaven and the peoples of the earth. No one can hold back his hand or say to him: "What have you done?" Daniel 4:35.